An estimated 137.3 million working days were lost to sickness or injury in the UK in 2016 with stress, depression or anxiety and musculoskeletal disorders accounting for the majority of days lost.
A partnership between Summerhouse Holistics and Cryotherapy Wakefield
, Workplace Wellness Yorkshire specialises in delivering bespoke treatments and advice with the primary goal of improving health and wellbeing at work. With backgrounds in the public and private sector, we understand the value of health and wellbeing to staff and employers.

Treatments

Indian Head Massage
Reiki
Bach Flower Remedies
Foot Massage
Reflexology
Hand and arm massage
Mini-facials
Cryotherapy
Back, neck and shoulder massage
Facial Reflexology






Treatments can be provided on a regular basis as an ongoing service for businesses within the Yorkshire region. These can be weekly, fortnightly, monthly, quarterly or as a one off event such as a reward for hitting performance targets, staff motivation and team building events.



---
What you've had to say..........




"Fantastic! In just a few minutes I felt totally relaxed, calmed and at ease"

M. Godderidge (Head Massage)

----------------------------------------------------------------------------------------------------------------

"I had a hand massage on the wellness day which was lovely and relaxing, the lady carrying out the treatment was friendly, kind natured and put me at ease"

A. Frain (Hand Massage)
----------------------------------------------------------------------------------------------------------------

"I had a facial and would like to say the lady was very professional. She made the atmosphere very salon like with soothing music and the facial was really nice and helped my complexion, I felt very relaxed afterwards"

J. Shaw (Facial)
----------------------------------------------------------------------------------------------------------------

"I have been suffering from lower back pain for a number of years, I spend a lot of time at my desk due to my role as an IT Technician. I wasn't sure if Cryotherapy would help me but I have had 4 sessions now and the results are impressive. My lower back pain has reduced dramatically"

J. Cupitt (Cryotherapy Treatment)

Powered by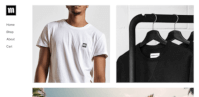 Create your own unique website with customizable templates.

UA-34036409-1